Johnson's World: Merry Christmas! Have a Drink on Me
The art and psychology of customer gift-giving: from distilled spirits and chocolate to fruit and, who knows, maybe even a prank or two!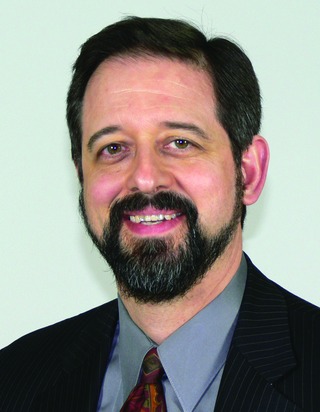 When we first moved into our current building we had a Bunn drip coffee maker with one kind of coffee (regular) and a Pepsi machine with eight flavors. Last year we took out the pop machine due to disuse. We now offer eight coffees, four teas, and hot chocolate. Times change, and people's tastes change.
When I entered the workforce, booze (pardon me, liquor is the more polite term) was the standard go-to Christmas gift for clients. Not wine; I'm talking the hard stuff. Quarts or fifths pre-packaged in decorative holiday boxes with foil and flocking effects and festooned with ribbons and bows.
At some point the giving of vodkas and gins moved from being required, to optional, to frowned-upon. Giving alcohol has gone the way of the three-martini lunch. It may still be out there, but it isn't acknowledged in polite company. The ability of a sales force or a purchasing department to drink the competition under the table is no longer a point of pride with modern companies.
Sweets then replaced alcohol as safe holiday gifts in the business world. This shift occurred about the time we opened our doors at Copresco. We found a chocolatier to mold candies in the shape of our logo. These were a big hit and a marketing coup as well. What better than to have your company associated with something sweet and tasty?
All good things must come to an end. In marketing, there is a fine balance between tradition and obsolescence. Coca-Cola, for example, would be crazy to change its logo or corporate colors, but most of us need a little freshening up now and then.
Two problems were diminishing our effectiveness. Firstly, we weren't the only ones to embrace the switch from booze to sweets. I really became aware of this one year when we were a little late delivering gifts. I remember walking into one client's office with my box of chocolates and, instead of being pounced upon, I was instructed in a desultory manor to "put it over there." A hand gesture indicated an empty desk piled high with candy boxes. Giving chocolate was no longer a novelty.
Secondly, I noticed that some of the boxes were opened with only a few pieces eaten. More boxes lay there untouched. People find sweets delicious in small quantities but nauseating in bulk. Our boxes were small, yet people were getting sick of holiday candy even before ours arrived on the scene. Combine this with increasing health consciousness on the part of the public and it was time for a change once again.
Now we give away fruit. I knew we had hit upon a winning idea when the same client who was less than excited by our chocolate was thrilled by our oranges and grapefruits.
Our citrus boxes remain a hit. As an added bonus we purchase the fruit from a local charity for hand delivery to in-town customers.  Out-of-town clients receive a comparable gift drop-shipped from a national vendor of fruit gift boxes.
We'll keep using this gift idea until oranges fall out of favor with the public. I'm just not ready to give gift bags of quinoa.
Prank your customers?!
Conventional wisdom says that the future of print lies in packaging. Taking this to an extreme is Prank Pack of Minneapolis, which produces packaging for ridiculous products that don't even exist.
Are you giving grandpa socks or T-shirts again this year? Don't leave them in the original shrinkwrap. Put them in a carton printed with full color graphics so grandpa thinks he's getting the "Bathe & Brew" in-shower coffee maker, or the "Wake 'N' Bake" combination griddle and alarm clock.
Giving a bib or a rattle to new parents? Buy a "Crib Dribbler" box so the new mom thinks you are gifting her a gerbil-style feeder for her bundle of joy.
Why print boxes at 4¢ apiece for someone else when, with a little creativity, you can print your own to sell for $8 each? There's nothing like a little humor to brighten the holidays -- and nothing like a proprietary product to brighten up your capacity and your bottom line. http://prankpack.com/